Camaraderie. Dust. Sweat. Exertion. Chatter and laughter. Embellished tales. But a few descriptives actively depicting a trail day in any biking community…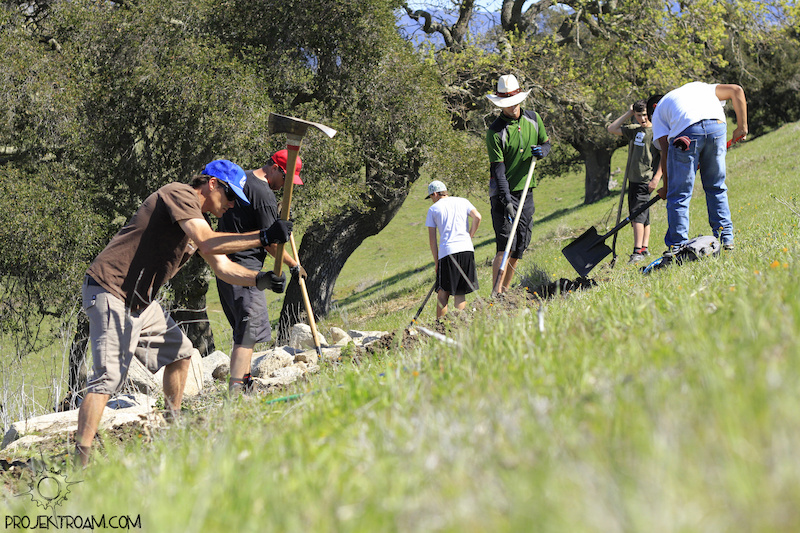 As for ours, warmth emanates from the sun's beams, making it easy for our trail crew to forget we are supposed to be in the clutches of winter. The steady, but offbeat pitter patter of various tools resounds through the air as each individual in our group, from youth to adult, lends a hand to help improve the quality of the local trails.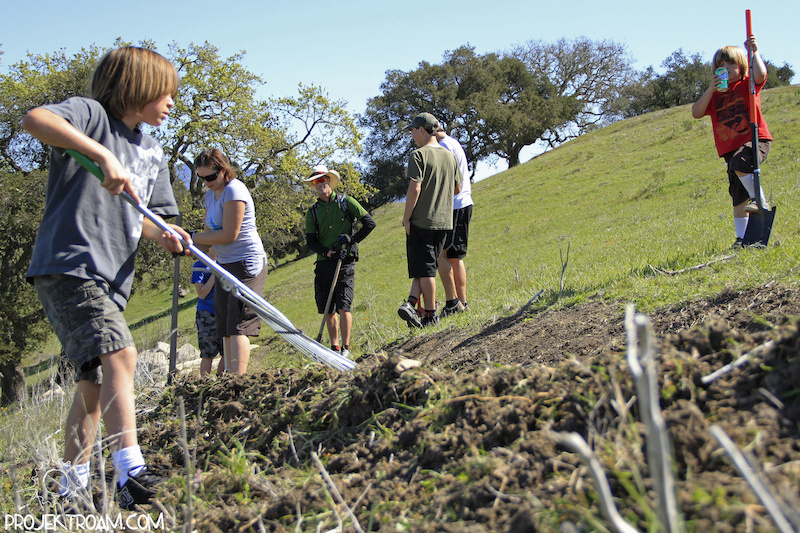 Glancing over my shoulder, the antics of our five year old, self-appointed "foreman" brings an ear splitting grin to my face. I better make sure that my McLeod is doing more work than my vocal cords, lol.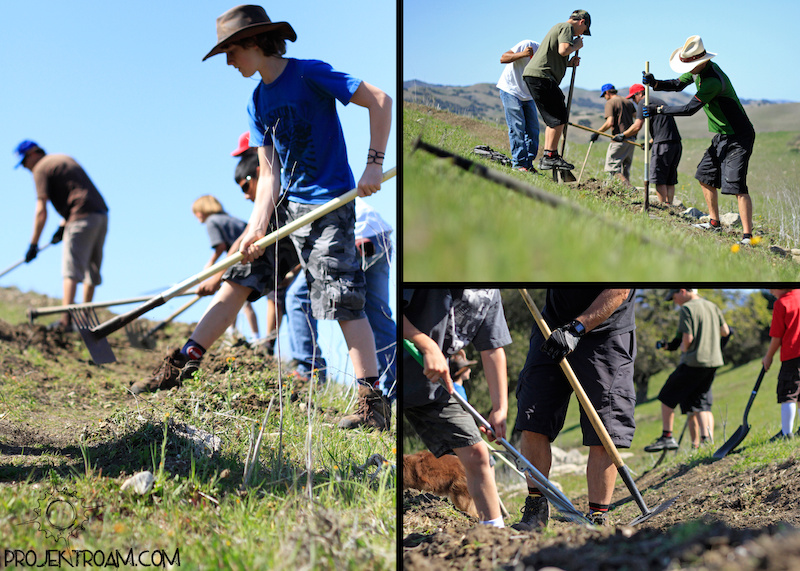 As I hack away at the hard packed soil, wisps of conversation reach my ears. One of the boys was speaking about how he tries to get one of his siblings outside into the sunshine and away from the TV and video games. Even though I consider my experience in the mountain bike industry as still being in its infancy, hearing such a mature train of thought from the youngster tugs at my heart strings a little. It allows hope to flourish with the promise that the youth of this generation will follow in the footsteps of those that push the boundaries to make our sport what it is.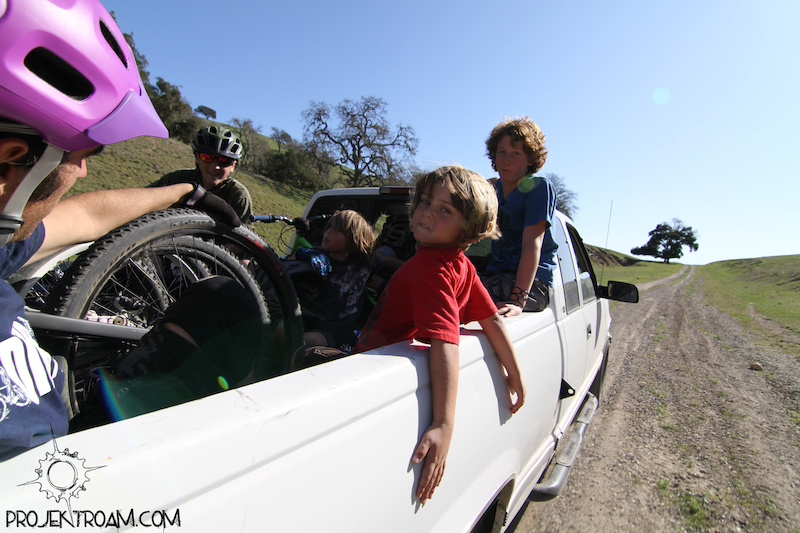 At times, to say the least, we are but a product of our environment, and it is impressive to witness how parents are involving their children in the mountain biking community, teaching them to respect and give back. The age old adage comes to mind "actions speak louder than words".
Throughout the mountain biking scene, I see so many leading by example, showing that hard work can be fun as well as rewarding. And of course, that when the tools are put away at the day, the sweetest reward comes from making fresh tracks on groomed trail.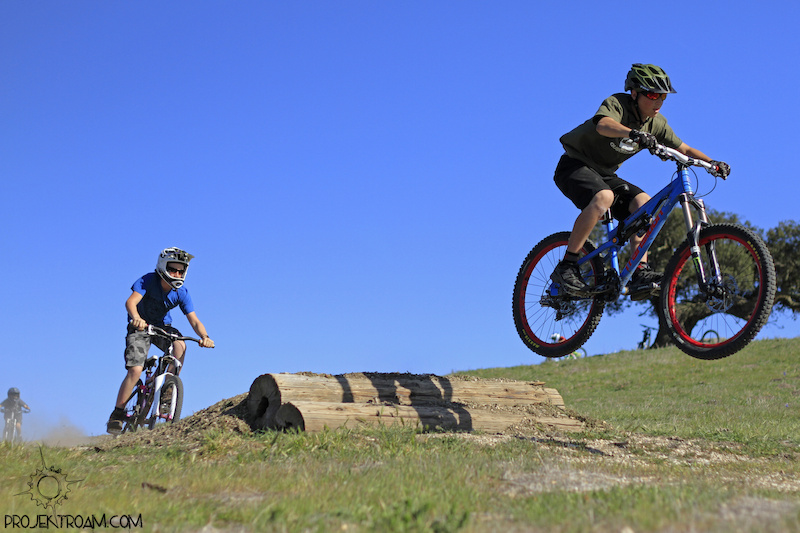 With these parting thoughts, what more can I say but encourage everyone to get out there, appreciate nature and the beauty of your local trails.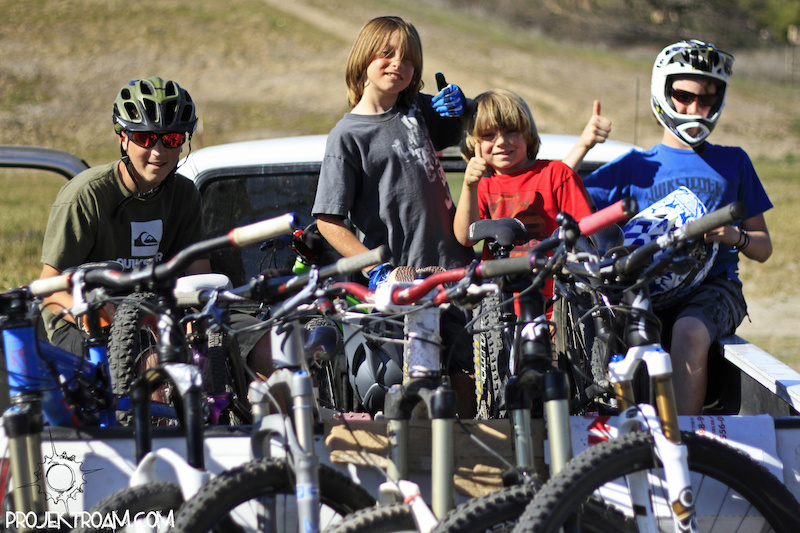 The more care and finesse you put in, the more fun and everlasting the trail will be, as well as the companionship between friends, and communities will grow…
Projekt Roam was founded by Colt and Jessee Maule in 2010. It has been our mission to travel North America in search of places that celebrate the unparalleled beauty and freedom of not only the bike, but the terrain we ride as well. Many thanks to all of those who came out and helped during the Trail Day at The Dirt Club in Los Olivos, CA. Stay tuned for Chasing Gravity: S2 EP1 and see some of the trails these hard working individuals helped to sculpt and buff out.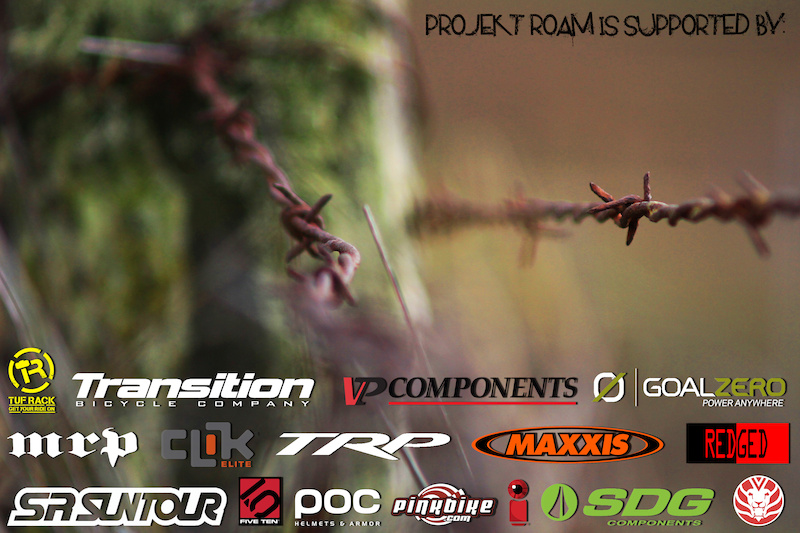 Words: Jessee Maule Photos: Colt Maule
www.projektroam.com
www.gravityrideguide.com
www.facebook.com/projektroam